Dentists Helper Company Global Strategy Press Conference
On 2nd, March ,2016, Hunan Dentist Helper Technology Co., Ltd,successfully held a Global Strategy Press Conference and Customer Appreciation Meeting in Official Site of Vanburgh Hotel in Guangzhou.The people in the conference were Mr. He zhangwen, who is the Chairman of the Board of Dentists Helper, General Manager Wang Bin, Deputy General Manager Liu Bosheng, and Prof. Zeng Xianglong, Director of Orthodontics of Peking University Dental Hospital and Ceng Yingkui,the Chairman of Taiwan Dental Correction Society. At the same time, a number of vendor representatives, investors and media units were invited to attend this press conference.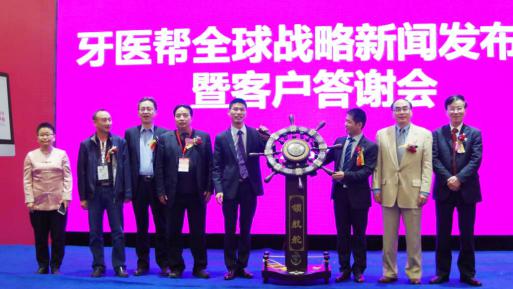 One team one dream
In the conference,Wang Bin,the general manager of the Dentist Helper Company made a statement of the history about his team,which are young people who are at average age of 26-year-old.They are searching a successful way,doing exploration and development in the forward. Dentist Helper as the first batch in dentistry who access to Internet medicine trading services eligible enterprises ,will continue to uphold the "To be dentists' trustworthy supplier" for the purpose, to establish a "strong corporate culture" and "scientific and efficient operating system" as the cornerstone. Adhere to the people-centered concept, is committed to creating a world-class dental integrated service supplier to achieve the great dream"Get the world smile".
Spread value ,share resources
At the conference, Mr. Wang Bin, the founder of the company, shared the dual O2O business model of "Dentists Helper Mall" and "Dental Helper Cloud Classroom", providing dentists, suppliers, lecturers, investors and media a new platform of communication and sharing resources.
Know ourselves, know yourself,and then you success.
Prof. Zeng Yingkui, chairman of the Taiwan Society of Dental Corrections, was also invited to give a talk on the future trend of oral private oral care in Europe, America, Japan and Taiwan from the perspective of oral , and brought the latest industry information to the dentists and clinics.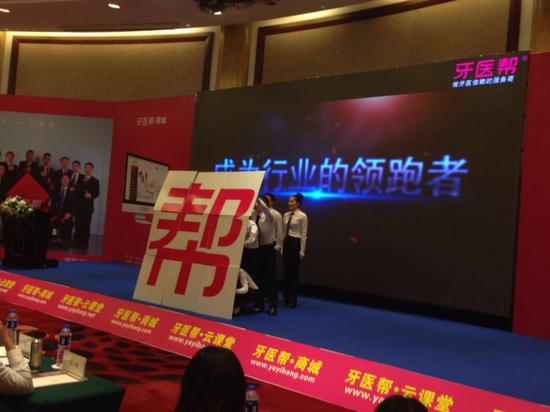 Brand upgrade.Create a better future
The theme of this conference is to "spread value and share resources " , directly attack the pain points of industry , optimize agency costs, feel the pulse of the industry, docking capital platform, to maximize sharing platform educational resources, clinic business resources, factory product resources, capital resources and media resources and so on. In 2016, a new era of oral industry, Dentist Helper doomed to occupy an irreplaceable important place! Let us wait and see, to create brilliant future.